Girl power at its finest!
After Netflix released an eight-part episode of the newest craze "Stranger Things", tons of people (including me) gave it a shot not knowing that Hawkins will take us in an extremely exciting Upside Down adventure!
Set with the 80's vibe, from music, fashion, to opening credits font choice, everything felt like a trip down memory lane.
Warning! Spoilers ahead!
After binge-watching eight episodes, I arrived to the conclusion that Eleven is everybody's new home girl. The vulnerable but definitely a badass girl is totally the bomb and here are some reasons why:
Eleven is our definition of #FriendshipGoals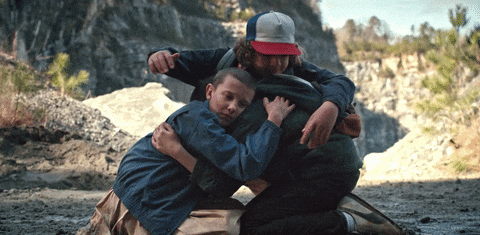 Even though Eleven was new to the squad of Mike, Lucas and Dustin, their friendship is definitely one for the books. When she said, "friends don't lie", she taught us that friends are the people who you care and stand up for. Friends stick together no matter how many mouth breathers are bullying you. #FriendshipGoals, yes?
Eleven and Mike's closeness is the cutest thing ever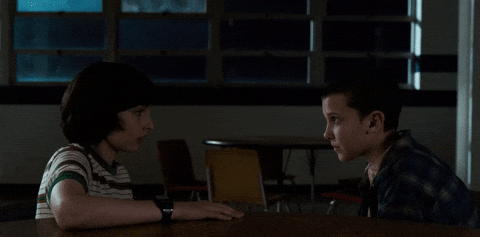 Seems like a puppy crush has grown into something we all are looking forward to as the pair become inseparable. Mike and El's friendship is very innocent and sweet but hey, remember that snowball dance thing? And of course, THAT KISSING SCENE? I nearly fell off my chair! Who else here ships Mike and El? Count me in!
Eleven can do strange(r) things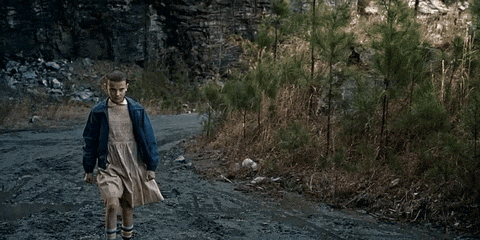 El is the definition of a girl with few words. Known for her soft spoken character, this didn't make her any less interesting. In fact, it was the silence that spoke louder for her; the way she stares… She's like looking deep into your soul, right? We all love those tight shots of her gaze.
Eleven is the bravest girl in town

With the typical stereotype that girls are often portrayed as "weak", Eleven raised the bar proving that even girls are strong, too. Faced with her own fears and terribly scared just by thinking of the Upside Down, El still agreed to help look for Will and Barb. Who doesn't want to have a friend like her?
Eleven is so full of love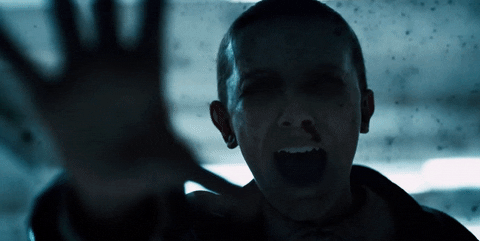 The moment when Eleven uttered the words "Goodbye, Mike," our hearts literally broke into two. She willingly sacrificed herself to kill the Demagorgon monster for the good of everyone. Selfless love indeed.
Since you've made it this far, here's a treat for all us Eleven fans – did you know that Eleven can perfectly rap a verse of Nicki Minaj's ''Monster"?
Superstar in the making, you guys! If you have to rate on a scale of 1-10, my love for her is definitely an 11 (wink).
Now what are you still waiting for? Go and have a "Stranger Things" marathon! Trust me, you shouldn't miss it for the world.